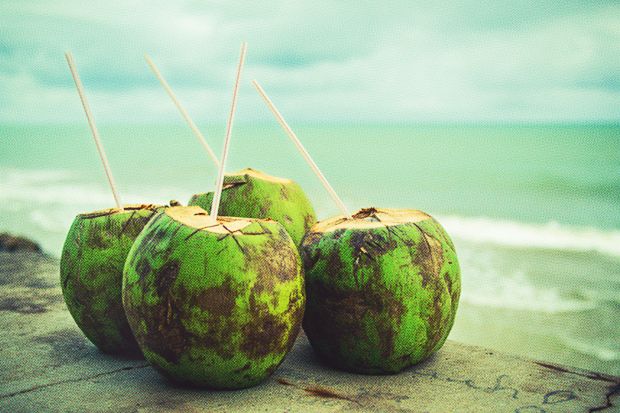 Coconut water is a delicious and refreshing low-calorie natural beverage that is packed with nutrients, producing a range of health benefits for you. It is the ultimate thirst quencher and a tasty alternative to water.
Here are 10 incredible benefits of coconut water:
1. It tastes DELICIOUS!
2. There's nothing artificial
Coconut water contains no artificial colours, flavours or preservatives and is 100% natural
3. Coconuts Regulate Blood Pressure
Coconut water helps improve blood circulation, lowers high blood pressure levels, and reduces the risk of health attacks
4. Promotes Weight Loss
Coconut water contains various bioactive enzymes that aid digestion and boost fat metabolism
5. Increases Immunity
It is rich in nutrients and vitamins like riboflavin, niacin, thiamine and pyridoxine, and folates, coconut water has anti-bacterial properties that can help increase your body's immune system. Now that's coco-nutty!
6. Potassium Power!
Helps your brain and nervous system work properly and only ONE serving of coconut water can help you get 13% of your daily requirement
7. The Ultimate Hangover Remedy
Next time you go out, coconut water can actually settle your stomach. It replaces those essential electrolytes that exit the body if you experience bouts of frequent urination.
8. Prevents Kidney Stones
Coconut water reduces the amount of crystals that is deposited in the kidneys, which significantly reduces the amount of kidney stones. Now that's a health benefit!
9. Pain Relief
With coconut water being so rich in potassium, rich in magnesium and rich in calcium, it can reduce pain and muscle cramps.
10. Compatible with Human Blood
Coconut water has the ability to rehydrate you quickly because it is readily absorbed into the body. In fact, it is identical to human blood plasma.